On Tuesday, Vibrant Communities Calgary staff and board, Champions and those working toward the goals of Enough for All participated in a Naming Ceremony. As part of this ceremony the Enough for All strategy received a traditional Blackfoot name, IIH KANII TAI STAIIWA (ee-skunit-des-si). 
Guided by Elders and the Enough for All Indigenous Advisory Committee we started 2023 seeking understanding and parallels with ceremony, which led us to this momentous and significant experience. The ceremony was led by Elder Clement Leather. VCC's board chair, Adam Legge, gave an offering as he requested the name. 
The meaning of the name in Blackfoot means everything is there, which means everything you need in life is there. It always has been and always will be – from belonging to housing to mental and physical health. It's accessible and based on the fundamentals of caring for one another. The name is a beautiful complement to the principles of Enough for All. Everything we need in life is there; there is enough for all.  
Leading up to the ceremony Elder Clement Leather and Elder Wanda First Rider taught that the Blackfoot language is descriptive and emotional. It is often difficult to translate the meanings of words into English. In part, the language needs to be experienced through ceremony, storytelling, learning, adopting the language, and putting the description into action. It is important to continue to attend ceremony when possible to help with knowledge building.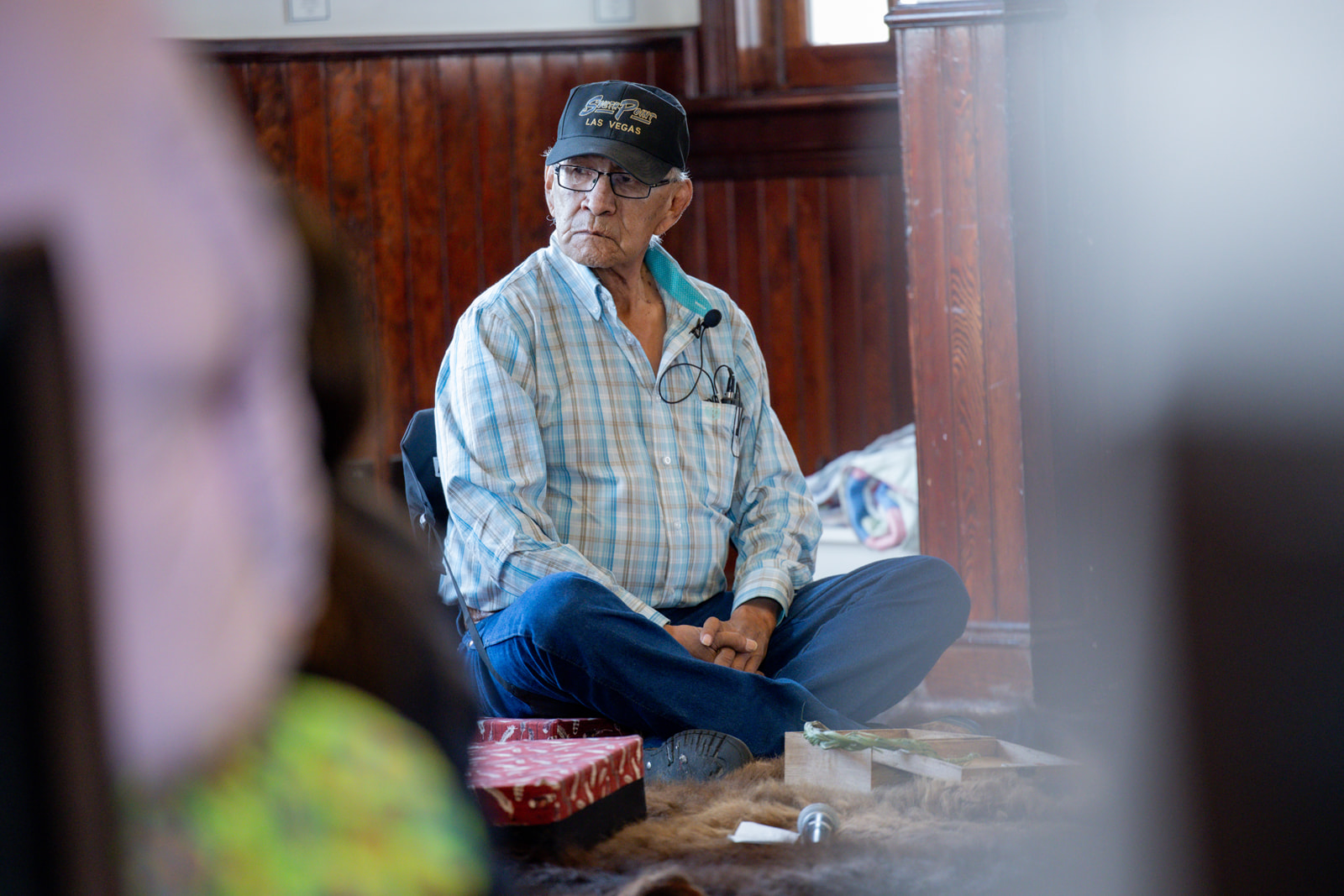 Giving the Enough for All strategy a traditional Blackfoot name invites all people to engage in the strategy and to be taught. The name provides identity, and the name the strategy received adds layers and a deeper meaning to the work behind the community-owned strategy. It invites more Indigenous people to feel a connection to the work. It is also another step on the path of reconciliation for both VCC and all those that align with the E4A strategy. 
Ceremonies are often accompanied by celebrations. Following the ceremony and teachings, those present listened to the beat and song of the drummers and joined hands in a round dance. The dance was a unifying experience that filled the room with joy and laughter. It was clear that people had prepared to be together in ceremony and celebration, and that the experience was heartfelt.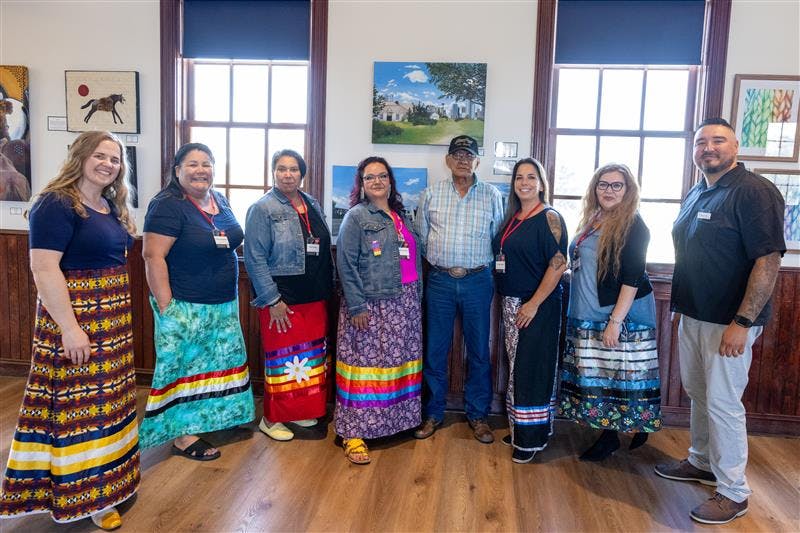 As we continue to learn together through ceremony, we recognize and embody the responsibilities that come along with these experiences and their impact on us as individuals and organizations. We all have a responsibility to listen and continue down paths of understanding as we gain knowledge and share what we've learned. As we take on the responsibility of this name, we will carry on the oral tradition and speak about it as we talk about Enough for All. 
This experience marks a milestone in VCC's journey and the Enough for All strategy. We hope you will join us in continual reflection of this Blackfoot name and its meaning, learn to speak the name, and walk alongside us as we act and progress along paths of reconciliation.